Be inspired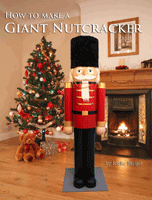 One of the things I love most about the Animaplates website is the feedback that I receive from you, my readers. Especially when it includes pictures of your work.
Creativity can be expressed in many ways, and that as very visible in a big project like my giant nutcracker. I feel very honoured to be part of the worldwide community of people who were inspired by my book to create giant nutcrackers, and I am delighted that this community has members throughout the world.
Here are some pictures that I received. If your nutcracker isn't shown here, send me a picture and I will add it to my blog.
The first person who sent me a picture of her giant nutcracker was Denise, from the Los Angeles area. That was in the very beginning, when my book was in its preliminary versions.
Mary, from Ontario (Canada), was the first person outside the USA to be inspired by my nutcracker. Her work proves that as far as decoration is concerned, creativity knows no limits.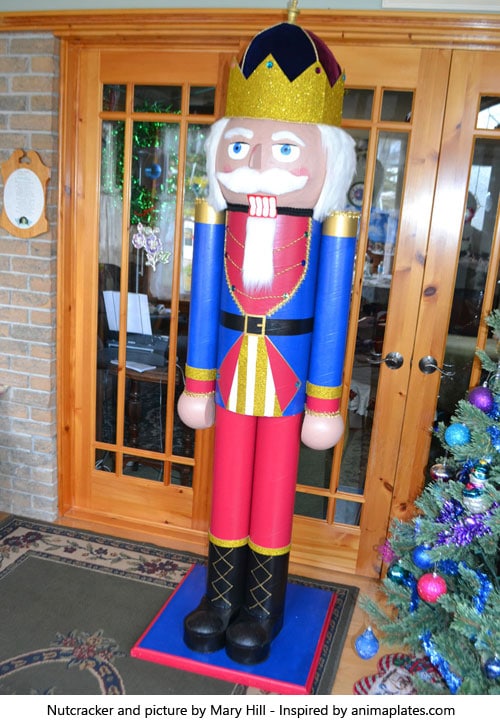 Larry, of New Jersey, surprised me. Imagine that he made two nutcrackers at once! There are very impressive on either side of his front door.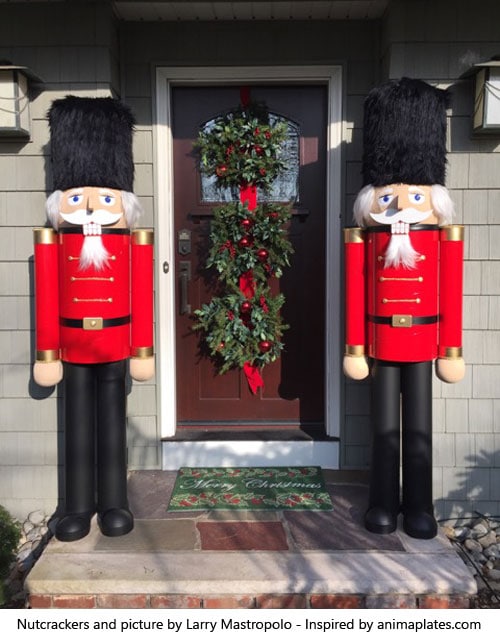 Connie, in Texas, also started with the base model, and used very distinguished colours to paint her nutcracker.
From South America I received only one picture, but it's worth a look because Carolina, in Chili, made no less than four nutcrackers!
In New Zealand, Rochelle created a nutcracker couple. I think this is the first time I saw a nutcracker dressed in glittery pink. Bravo!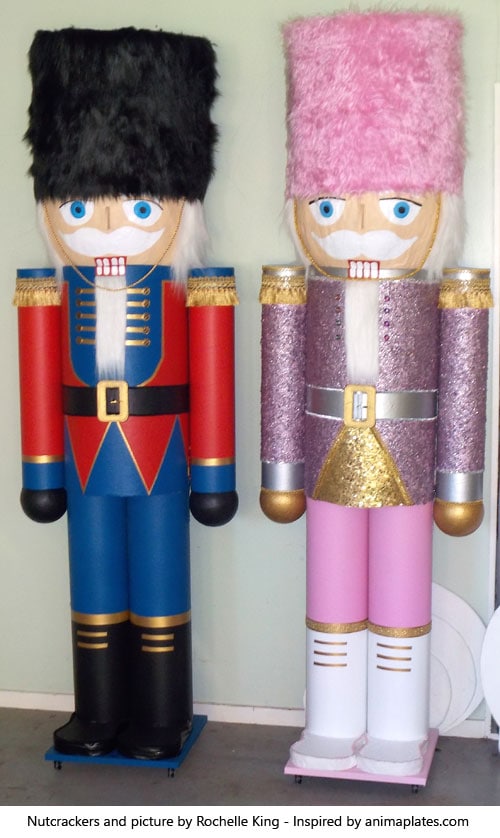 And there are many other places where people created nutcrackers based on my book. If you are one of them, add a comment with a picture below this article. I am sure that will inspire other artists. Thanks!