Make your own brooch
Periodically I am drawn to jig-saw puzzles. When puzzle fever hits me, I make one or two complete puzzles, down to the last piece. That makes me so proud that I would like to frame them. I have never actually framed a finished puzzle, but maybe this helps you understand why I don't like to get rid of a puzzle.
So, when a jig-saw puzzle is incomplete, when a piece is missing, that is a real problem. I don't want to throw it out, but I don't really feel motivated to do it anymore since I know in advance that it will never again be really finished.
Lately, I found a solution to this dilemma. I use the pieces of an incomplete puzzle to make art projects. Have a look at the pretty brooches I made from pieces of a jig-saw puzzle: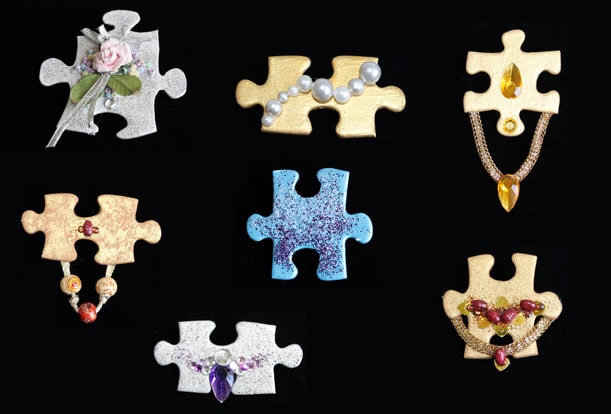 These little gems are beautiful gifts for Mother's Day or any other occasion. Children can easily make them and they are not expensive since you can decorate them with just about anything pretty.
I made a video to show how I went about making these brooches:

This really is a project where everyone can express their creativity. Try it and tell me how it worked out!