Giant Lighthouse
This big lighthouse is a beautiful nautical decoration for the home. It will also look great at a nautical themed wedding.
Building this giant lighthouse together is a great activity for a summer camp.
The finished lighthouse is about 50 cm (20 in) tall.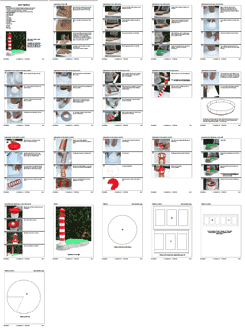 PDF file (21 pages)
The downloadable document contains the list of materials, illustrated instructions, and patterns.
PDF download: US$ 4.50
(Basic and Pro Member Price: 3 credits)
Log in Not a member? Join Today!