Monkey Puppet
This mischievous monkey will be a hit in any puppet show!
Instructions are provided for the complete puppet. Younger children can make a mask by making just the front part of the face.

PDF file (11 pages)
Project Guide:
7 pages of illustrated explanations
3 pages of patterns
1 page of teaching resources
PDF download: US$ 5.00
(Basic and Pro Member Price: 3 credits)
Log in Not a member? Join Today!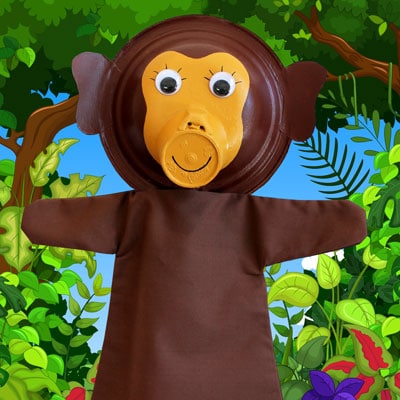 See this monkey puppet in action in our animated videos!