Fall colours and textures
Have you ever visited a farmer's market in the Fall?
I did, and I brought back these pictures.
Fall brings us a harvest of fruits and vegetables in all shades of colours, from pale to very bright.
What can be more beautiful than a stack of big orange pumpkins?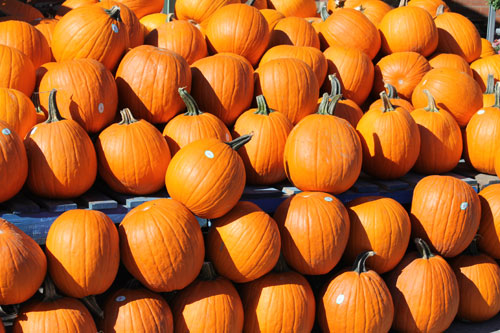 Or a display of squashes in all shapes, colours and textures.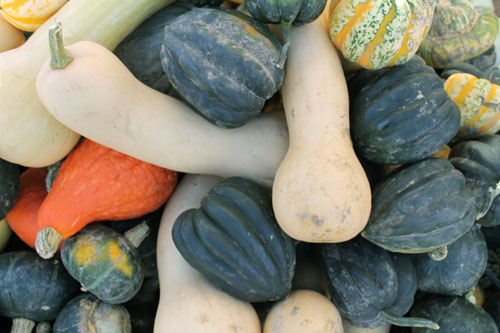 The garlic cloves are discretely pale, but in large braids they are pretty in any kitchen.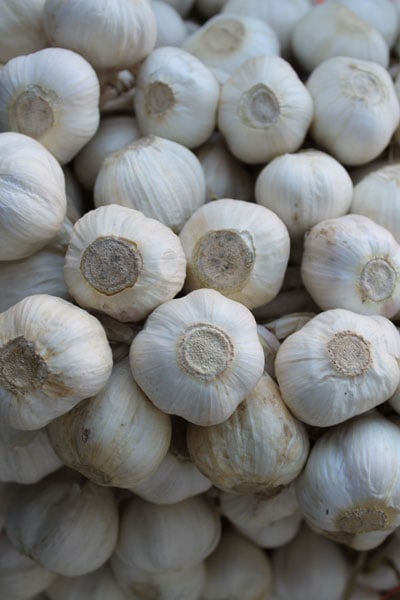 Golden yellow wheat reminds us of the movement of the wind through the wheat fields.
Don't you just want to sink your teeth in these ears of corn?