The mystery continues…
In my newslettter, I promised to unveil my big project this Tuesday… unfortunately I had a few setbacks and the mystery continues. I hope to reveal the mystery project very soon!
I give you another clue today. For the project to be stable, I needed a wooden base and 4 wooden circles.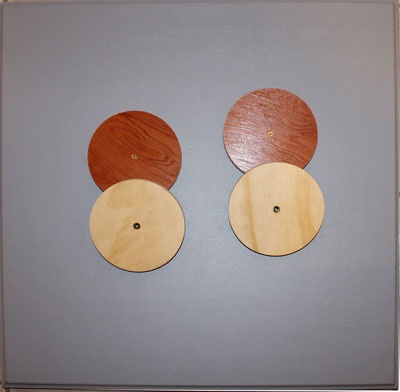 Since I do not have woordworking equipment, I had to call my neighbour and friend, Ernest Letourneau. He is a doctor by training, but one of his hobbies is to work with wood. Together, we thought about the various problems we faced and tried to reach the best solution. The mystery object has to be transportable in a small car and easy to assemble. I cannot tell you more today but in the pictures below, you can see Ernest in action with all the safety equipment to protect himself!