This project is great for celebrating Spring or for Mother's Day.
These lilies of the valley will not wilt. Make a whole bunch!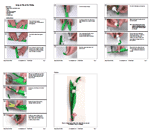 PDF file (5 pages)
The downloadable document contains the list of materials and illustrated instructions,
This is a free document.
You must log in to download this document.
Not a member? Join Today!