Candleholder made from a pumpkin
Art allows us to express ourselves in many ways. You can be creative with pencils, paint and brush, modelling clay, etc. There are no limits to the forms that artistic expression can take.
Art can also be found in the way you decorate a home or a table.
Thanksgiving is a good opportunity to use your artistic talents to decorate the dinner table.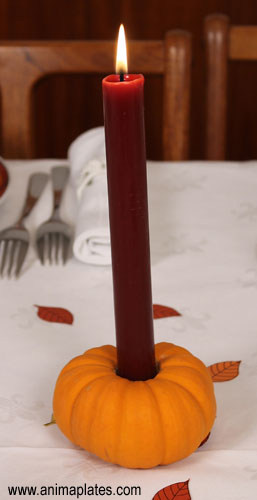 Thanksgiving has its origin in harvest celebrations. In the United States, it is celebrated on the fourth Thursday of November. In Canada, it is celebrated on the second Monday of October.