How to make a Snowman with paper plates
Snow is falling and the kids are all excited to go out and play in the snow. What's more exciting than rolling a snowball so that it gets bigger and bigger and then build a snowman with it! Put a carrot in its face, stones for his eyes and mouth and a hat on his head! Don't forget branches for his arms. And if you have an old scarf, put that around his neck to keep him warm.
You can also make a snowman with paper plates. Use a paper cone for the nose, a piece of fabric for the scarf, buttons for the eyes and the mouth, etc.
Here are two sizes of snowman, one made with two paper plates, that has the right size for a kids craft: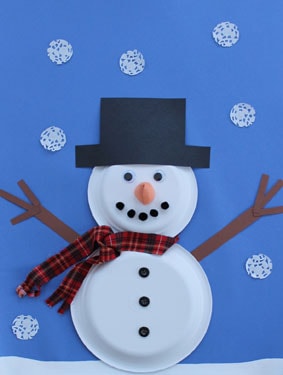 and another one that is bigger and can be used to decorate your classroom door: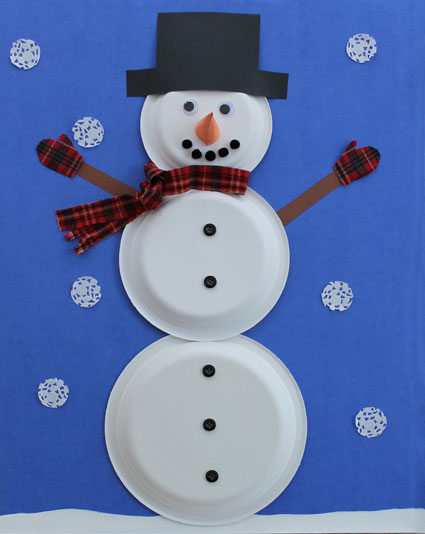 Click on the pictures to view a video that shows how to make these snowman crafts.