Duck Puppet
Complete puppet. Younger children can make a mask by making just the front part of the face.
There are many species of ducks. The document shows male and female mallards as an example.

PDF file (10 pages)
Project Guide:
6 pages of illustrated explanations
3 pages of patterns and a photo
1 pages of teaching resources
PDF download: US$ 5.00
(Basic and Pro Member Price: 3 credits)
Log in Not a member? Join Today!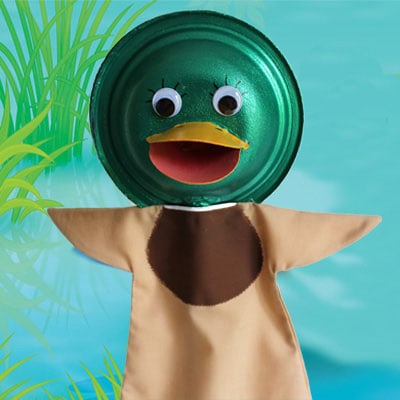 Puppet Plays using this project